November 2022 Elections
Elections Top Documents
Contacts
Address
MSB Clerk's Office
350 E. Dahlia Avenue
Palmer, Alaska
Phone
861-8683
Email
This email address is being protected from spambots. You need JavaScript enabled to view it.

The Borough Clerk's Office is responsible for planning and administering Borough regular and special elections. The Borough's regular election date is on the first Tuesday, following the first Monday, in November. The 2022 regular election is scheduled for November 8, 2022.
If you have questions regarding the State/Federal election please contact the Alaska State Division of Elections.
The cities of Houston, Palmer, and Wasilla hold elections on the first Tuesday in October. Please contact the respective city should you have questions regarding a city election.
Voter Registration
Voter Registration Contacts
Alaska State Division of Elections
Address
North Fork Professional Bldg. B, Suite 102
1700 E. Bogard Road
Wasilla, Alaska
Phone
(907)373-8952
Are you registered to vote?

In order for your vote to be counted for any regular Borough election, you MUST be registered 30-days prior to the election. Updates to your voter registration also fall under this deadline. Please register to vote or update your voter information prior to the deadline to be eligible to vote or have your vote count.
The deadline to qualify to vote in the 2022 Regular Borough Election will be Sunday, October 9, 2022.
You can update or register to vote online or print a Voter Registration Application from the Alaska State Division of Elections at www.elections.alaska.gov or you may register to vote at Alaska State Division of Elections office or the Borough Clerk's office. Voter registration applications are also available at the City Clerk's Offices in Houston, Palmer, and Wasilla.
Voter Qualifications
A person may vote in a Borough election only if the person:
is qualified to vote in State elections under AS 15.05.010;
has been a resident of the Borough for 30 days immediately preceding the election;
is registered to vote in State elections at a residence address within the Borough at least 30 days before the Borough election at which the person seeks to vote;and
is not disqualified under Article V of the State Constitution.
Contact the Borough Clerk's Office at (907)861-8683, with questions you may have.
Election Officials Wanted
Are you interested in serving as an Election Official for the next Borough election?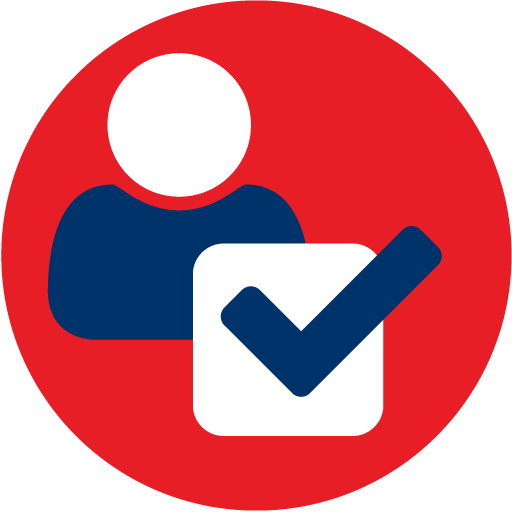 The Borough Clerk's Office is always looking for dependable workers for our elections. If you are interested in applying to serve as an election worker for the upcoming election, please apply with the Borough Clerk's Office. You may print out the application from the link above.
Applications are also available by contacting the Borough Clerk's Office at 861-8683. In order to serve, you must be a registered voter of the Borough. Training and compensation are provided.
Candidate Information
Candidate Qualifications:
Any person is eligible for Borough office if the person is a qualified voter of the Borough and meets State and Borough requirements for the office.